2019 <!img src="../img/star.gif">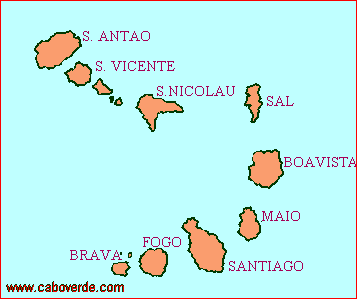 Club Tropicana
Residencial
B&B + Appartamenti

Zona Madeiralzinho - Mindelo - Ilha de S.Vicente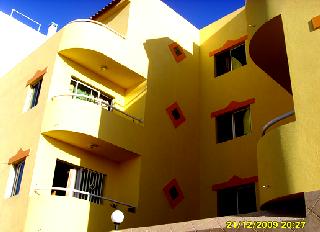 Club Tropicana Residencial è un complesso turistico formato da un Bed and Breakfast (B&B) e appartamenti di varia metratura dedicati al soggiorno per turisti ed è dotata di elevati standard qualitativi architettonici.
Club Tropicana Residencial è situato in zona Madeiralzinho n.16, a Mindelo, nell'Isola di São Vicente, dell' Arcipelago di Capo Verde, a circa 450 m. dal centro della città e a circa 400 m. dalla spiaggia di Laguinha.
Club Tropicana Residencial dispone di 6 camere in B&B con bagno personale e 16 appartamenti completi ed arredati con tutti gli elettrodomestici.
---

Club Tropicana Residencial é um complexo turístico formado de um Bed and Breakfast (B&B) e apartamentos de várias dimensões dedicadas a turistas. É uma estrutura de recente construção (2008), portanto tem uma elevada qualidade arquitectónica. Club Tropicana Residencial está situado na zona do Madeiralzinho n.16, cidade do Mindelo - ilha de São Vicente - arquipélago de Cabo Verde, a cerca de 450 metros do centro da cidade da ilha, e a cerca 400 metros da praia de Laginha, Club Tropicana Residencial tem a disposição dos clientes um B&B de 6 quartos com casa de banho individual e 16 apartamentos completos mobilados.
---

Club Tropicana Residencial is a touristic compound including a B&B and some variuos sizes apartments.
The new building (2008) is equipped by a good achitectural quality.
Club Tropican Residencial is about 450m from the city center and from the sandy beach of LANGUINHA and located in 16 Madeiralzinho, Mindalo town – Sao Vincente Island ( CaboVerde ).
Club Tropicana Residencial offers to their guests 6 rooms with Private shower and Toilet and 16 fully equipped appartments.
---

Club Tropican Residencial est une touristique enceinte avec un B&B et plusieurs appartements des varié dimensions.Le nouveu structure ( 2008 ) est équipé par une bonne qualitè architectural Club Tropicana Residencial est idéalment situé à 16 Madeiralzinho, Mindalo, île de Sao Vincente ( Cape Verde ),seulment à 450m du centre de la ville et à 400m de le plage de Laguinha.Club Tropicana Residencial vous offres 6 chambres avec bain /toilette et 16 appartements privé, entièrement équipé
---

Club Tropicana Residencial ist eine Ferienwohnungen mit B&b und Familien-Appartemets. Die Neue Ferienhaus ( 2008 ) ist eine Moderne una Funktionelle Struktur.Club Tropicana Residencial liegt im Madeiralzinho n.16, Mindelo – Sao Vincente Insel ( KAP VERDE ) und befindet sich gerade nur vier Hundert Meter vom Meer und Ortszentrum entfernt.Club Tropicana Residencial bietet die Gästen 6 Zimmer mit WC/Dusche/Bad und 16 fertig bezogen Ferienwohnungen.

Club Tropicana Residencial - B&B + Appartamenti
Zona Madeiralzinho - Mindelo
Ilha de S.Vicente - Rep. CABO VERDE
Telef: 00 (+238) 9 835417 - Email : clubtropicana.info@libero.it