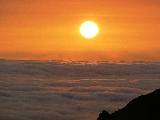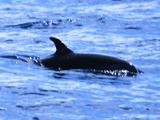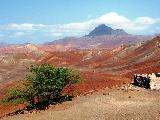 Soul Tours
Soul Tours is a travel agency that organizes holidays in Cape Verde Islands. Join us to experience the Cape Verde Islands closely.
Cape Verde offers a variety of engaging activities for those who love to relax or walk on the beach, music, cuisine and culture of the country, the desert or volcanic landscapes.
Discover with us a fascinating country far away from mass tourism. Get in touch with us to learn about our travel deals.
We provide complete travel packages, with international flights, domestic flights, ferry tickets, transfers, excursions and accommodation in selected hotels and pensions.
---

Soul Tours
Soul Tours è l'agenzia di viaggi che organizza vacanze nelle isole di Capo Verde. Unisciti a noi per vedere le Isole di Capo Verde da vicino.
Capo Verde offre una varietà di attività coinvolgenti a chi ama il relax o la passeggiata sulla spiaggia, la musica, la gastronomia e la cultura del paese, il deserto o i paesaggi vulcanici.
Scopri con noi un paese affascinante lontano dal turismo di massa. Mettiti in contatto con noi per conoscere le nostre offerte di viaggio.
Forniamo pacchetti di viaggio completi, con voli internazionali, voli interni, biglietti del traghetto, trasferimenti, gite, escursioni e sistemazione in hotel selezionati e pensioni.
---

Soul Tours
Soul Tours est une agence de Voyage qui organise des vacances dans les îles du Cap-Vert. Rejoignez-nous pour voir les îles du Cap- Vert de près.
Cap-Vert offre une variété d'activités pour ceux qui aiment se détendre ou marcher sur la plage, la musique, la cuisine et la culture du pays, le désert ou des paysages volcaniques.
Découvrez avec nous un pays fascinant, loin du tourisme de masse. Entrez en contact avec nous pour en savoir plus sur nos offres de voyage.
Nous fournissons des voyages complets, avec des vols internationaux et des vols domestiques, billets de ferry, les transferts, les excursions et l'hébergement dans des hôtels sélectionnés et des pensions.