<!img src="../img/coc-c.gif">
2013 <!img src="../img/star.gif">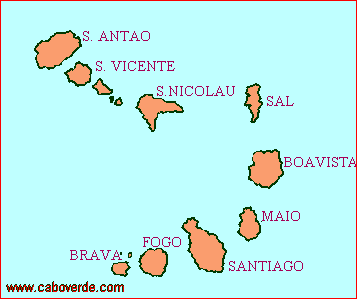 Pensão Mamã - Lancionete, Restaurante
Rua Cidade Amadora - Tarrafal - Ilha de Santiago - Rep. CABO VERDE
3 camere doppie con servizi + Ristorazione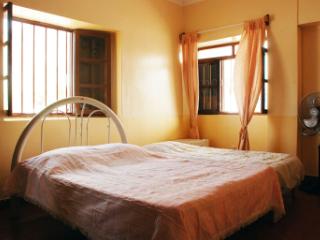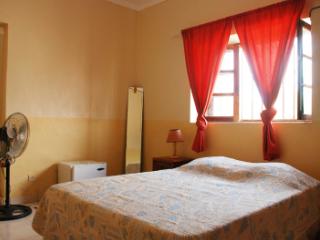 Pensão Restaurante Mamã is far from noisy areas and close to the beach and in walking distance to everything in town. It is owned by Ana Garcia, a friendly Cape Verdian woman, who can tell you stories about the village.
Pensão Mamã is located in 2 minutes walk from "Praia do Presidente" beach and 3 minutes from "Baia Verde" Beach. It has only 3 rooms to rent, all of which are double rooms (bath inside with warm water). The price per room per night is 2500 Capverdian Escudos (ca. 22 Euros). For longer stays price can be discussed.
---

La Pensão Restaurant Mamã est loin des zones bruyantes et proche de la plage et des boutiques. Elle est détenue par Ana Garcia, une femme capverdienne convivial, qui peut vous raconter des histoires sur le village.
Pensão Mamã se trouve à 2 minutes à pied de la plage "Praia do Presidente" et a 3 minutes de la Plage "Baia Verde". Vous pouvez louer des chambres doubles (sal de bain à l'intérieur et de l'eau chaud) avec télévision pour 2500 Escudos capverdiene (ca. 22 euros/nuit).
---

Pensão Restaurant Mamã liegt weit vom Laerm entfern aber nah zu den Straenden und kleinen Laeden. Die Besitzerin, Ana Garcia, eine nette und joviale kapverdische Frau kann Ihnen Geschichten von frueher erzaehlen.
Pensão Mamã befindet sich 2 Gehminuten vom Strand "Praia do Presidente" und 3 von Praia "Baia Verde". Alle Zimmer sind Doppelzimmer (mit Bad und Ferhnsehr). Der Preis pro Zimmer/pro Nacht betrifft 25000 kapverdische Escudos (ca. 22 Euro). Bei laengeren Aufenthalte kann der Preis verhandelt werden.
---

La Pensione Ristorante Mamã è lontano da zone rumorose, vicino alla spiaggia ma a pochi passi da Vila do Tarrafal. E 'di proprietà di Ana Garcia, una simpatica donna Capo verdiana, che vi potrà raccontare le storie dell paese.
Pensão Mamã si trova a 2 minuti a piedi dalla spiaggia di "Praia do Presidente" e a 3 minuti da "Baia Verde" Beach. Dispone di 3 camere doppie con bagno interno ed acqua calda. Il prezzo per camera per notte è di 2500 Escudos (circa. 22 euro). Per soggiorni più lunghi prezzo si può concordare.

Pensao Lanchonete Mira Mar
Pensão Mamã - Lancionete de Ana Garcia
Rua Cidade Amadora - Vila do Tarrafal - Ilha de Santiago - Rep. CABO VERDE
Telef : +238 2 662097 - E.Mail: joanturki@gmail.com