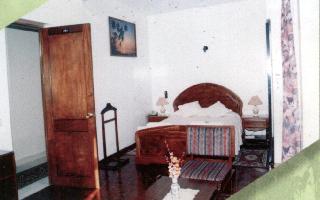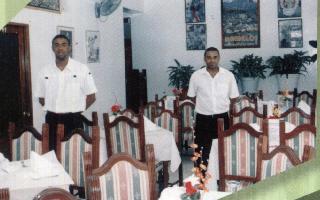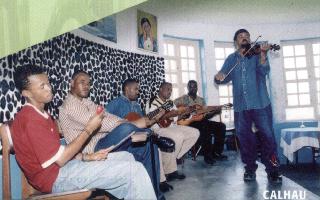 Situado na entrada da citade do MINDELO, Chez Loutcha poe a vossa disposiçao 24 quartos confortavéis com quarto de banho e WC privativos, agua quente, ar conditionado, TV, frigo-bar, telephone e um restaurante reputado, com musica tradicional de 3° feira a sabado snack-bar e "boutique" com artesanato.


Situato all'ingresso della città di MINDELO, l'Hotel Chez Loutcha mette a vostra disposizione 24 camere doppie, singole e 5 suite con tutti i confort: bagno privato, acqua calda, aria condizionata,TV, frigo-bar, telefono e un ristorante raffinato con musica tradizionale da martedì a sabato, snack-bar e boutique di artigianato.


Located in the entry of MINDELO City, Chez Loutcha has 24 double and simple rooms, 5 suites with private bath-room and WC, hot water, air conditionning, TV, frigo bar, telephone and a reputed restauration with traditional music,snack-bar, boutique.


Situé à l' entrée de la ville de MINDELO, l'Hôtel Chez Loutcha met à votre disposition 24 chambres doubles, simples et 5 suites tous conforts: salle de bains et WC privés, eau chaude, air conditionné, TV, frigo-bar, téléphone et un restaurant réputé, avec musique, snack-bar, boutique artisanale.

TOURIST VILLAGE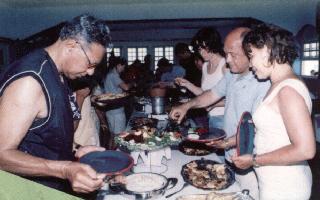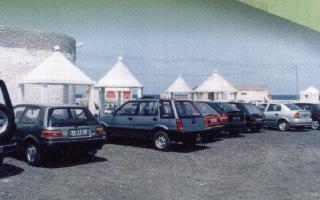 Domingo no Calhau, um super boufet com música tradicional ao vivo.

In riva al mare a Calhau, il Villaggio turistico Chez Loutcha presenta nel week-end il suo Buffet gastronomico animato da musica tradizionale.

On the sea border, at Calhau, the touristic village Chez Loutcha presents a special Buffet, on week-ends with traditional music.


En bordure de mer, à Calhau, le Village touristique Chez Loutcha présente le week-end, son Buffet gastronomique animé par la musique traditionnelle.